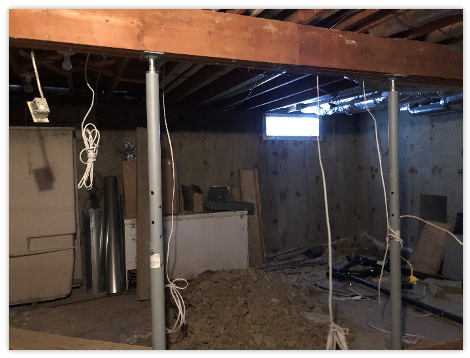 Structural engineering is a discipline that encompasses more than just design and analysis. Both residential and commercial projects often require structural inspections from experienced engineers. Whether it is for assessing potential structural issues in an aging building or for resolving problems at the construction site of a new building, experienced engineers are often called upon to conduct onsite visual inspections. The importance of structural inspections cannot be understated as they are the most straightforward yet effective method for engineers to get a firm grasp on the real-world condition of a structure and allow them to provide the most applicable recommendation. At the same time as being very useful, structural inspections can also be quite challenging as they require a keen eye paired with years of experience and the ability to devise a solution on the spot. In addition, most structural issues must be examined on a case-by-case basis, which makes them even more daunting. To help guide readers through the process of conducting an effective structural inspection, we have compiled a step-by-step guide below.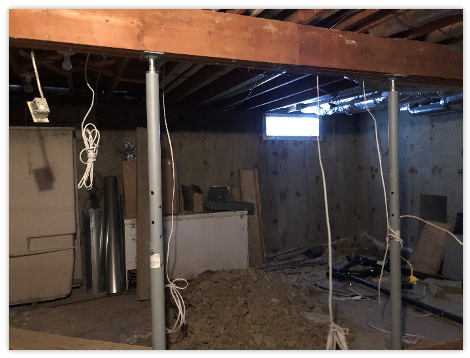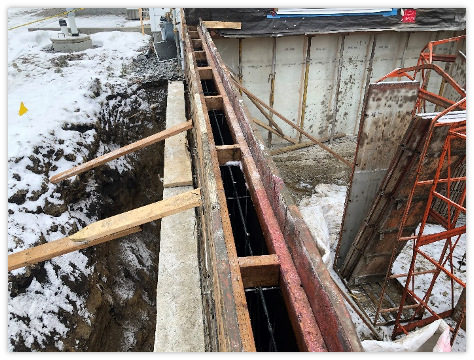 1) The first key step of any structural inspection is to prepare. The main purpose of an inspection is to evaluate the elements of a building that contributes to its structural integrity, such as the foundation, columns, beams and/or load-bearing walls. Therefore, it is a good idea to familiarize yourself with the layout and detail drawings of the property prior to going out to the field so that when you are there, you are able to recognize the important structural elements from other components that are irrelevant to the inspection. Preliminary drawing review saves a whole bunch of time for the engineer.
2) Once you are at the project site, it is time to take a look around and identify any locations or components that are out of the ordinary. Most of the time, clients will already have a specific point of interest in mind for you to focus on. But you may be required to evaluate the entire site on your own. Examples of common occurrences that may lead to structural issues and should be considered include:
Deterioration or existence of cracks in concrete
Cracks along load-bearing walls
Potentially overstressed/damaged columns or beams
Inadequate number of columns, beams or amount of framing
Inadequate placement of columns, beams or framing
Out of plumb columns
Discrepancies between design drawings and on-site conditions
3) After pinpointing a potential structural anomaly, the next step is to judge whether the observed phenomenon could cause a problem to the structural integrity of that location as well as to the safety of the overall building. At times, it can be very difficult to know for sure if an observed anomaly is a cause for concern. For example, the presence of a surface hairline crack on the foundation wall does not directly point towards any structural issues; but it could suggest an underlying problem that occurred during the construction process of the foundation; in which case it may be prudent to investigate further. In addition, leaving the crack unfilled could lead to moisture penetration and faster deterioration of the foundation in the future. In such cases, it will be up to you to apply your engineering knowledge and experience to recognize a structural anomaly and evaluate its severity.
4) If any structural element is considered to be a structural issue, you may then need to provide recommendations as required by the client so that they are able to alleviate or remedy the problem. This step is arguably the most difficult, as it requires many years of experience on solving real-world engineering problems coupled with a creative mind. Most structural issues can be resolved by tried-and-true methods, but some rare cases will require innovative solutions from the engineer. If you are unable to devise a good solution while being on site, feel free to inform the client that you will provide a formal recommendation and expert opinion in the form of a post-inspection report at a later time.
5) The final step following the completion of the structural inspection is to follow up with the client. Whether it is in the form of a formal report detailing the findings, or an informal phone call to confirm that the client is satisfied and provide additional suggestions if necessary, you should always check up on the client to confirm that the structural inspection was successful. This step is often neglected, but can elevate a good engineering service to a great one.
Here at MR Engineering, we are frequently tasked with conducting inspections and we are constantly trying to expand our knowledge in order to provide clients with new and innovative solutions. In the end, just like with any other skills, the best way to improve is by applying what you have learned to practice. Only by accruing experience on site and learning from past mistakes will you become more adept at solving complex engineering problems.