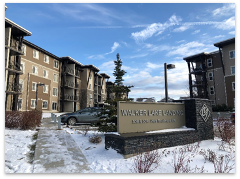 The Reserve Fund Study (RFS) report is an essential document for condominium corporations and must be renewed every 5 years as required by the Condominium Property Act. The importance of a proper RFS report stems from its ability to help corporations gain a better understanding of the property they own, the available money they possess, and when they might expect to pay for future repairs and/or replacements. A comprehensive RFS report contains a detailed assessment of every component located in the common property, and is often the product of multiple site inspections combined with a proper application of engineering knowledge and experience.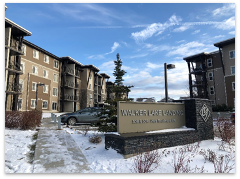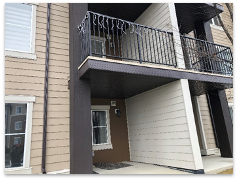 Due to many realistic limitations of conducting site work, including access restrictions, extreme weathers, and other unforeseeable circumstances, the expected timeframe for completing a Reserve Fund Study can range from several weeks to several months. However, the unfortunate truth is that most RFS projects have very strict deadlines, leaving engineers with very little wiggle room for extensions. When faced with the daunting task of completing an RFS report, the last thing you want to be limited by is the time. So, the question is, what can you do to ensure you are able to meet the deadline? Here are some tips and tricks that everyone can follow to keep themselves on track and keep the clients satisfied:
1) Set realistic expectations, for both yourself and the client: The most crucial step of commencing any project is understanding the scope of work and setting a realistic time frame for completing all of the necessary tasks. Do not overestimate your abilities and be honest with the client in regards to how long you are planning to spend on each task. By setting realistic expectations for both yourself and the client, you will give yourself the ability to work at your own pace and produce the best results.
2) Plan ahead: As previously mentioned, site inspections are required for all Reserve Fund Studies and must be prioritized during planning. Important factors outside of your control that must be considered during the planning phase includes:
Availability of the client

Accessibility of the common property for site inspections

Weather constraints

Travel costs
In addition, you may find the need to return to the property even after completing all of the necessary site assessments to confirm certain components or append any changes. Therefore, keep your plans flexible to account for any unforeseeable circumstances.

3) Do not procrastinate: As with any projects that comes with a deadline, do not leave all of your work till the very end. The best way to prevent procrastination is to set a schedule for yourself and complete daily and weekly tasks so that you are able to properly distribute the workload.

4) Actively communicate with the client: In the end, all of the efforts poured into an RFS study is for the client to read and gain some understanding from it. So, the best way to ensure your report is on the right track is to simply let the client read it. Whether it is given to them in the form of rough drafts or weekly updates, make sure to let your client get an idea of how the report is going to be and what information it contains before sending out the final copy.

5) Accept your mistakes and learn from them: All of the advices above can promote the best chance of success, but inevitably everyone will make a mistake. Maybe you forgot a crucial component of the common property, or perhaps you took on too many projects at once and cannot finish on time, eventually something will go wrong. Instead of dwelling on your mistakes, move on to remedying the situation; and most importantly, learn from them so that you do not repeat the same mistakes in the future.
Lastly, do not be afraid to consult with the client on any issues or delays you run into. Although deadlines for Reserve Fund Studies may be strict, most condominium corporations will rather receive a comprehensive report than an incomplete one.  These tips above can help you shift your focus off of the impending deadline and back onto providing high-quality engineering services. Over the years, MR Engineering has worked with condominium boards and have successfully completed multiple RFS reports. The above have been some of the factors that our Engineers are aware right from the word go while working with clients. This has enable our team to create a long term relationships with the clientele. Our strength has been multi-disciplinary engineering and geomatics team that reduces the coordination time significantly. If you are looking for conducting a reserve fund study for condominium board or commercial complex, reach out to MR Engineering.