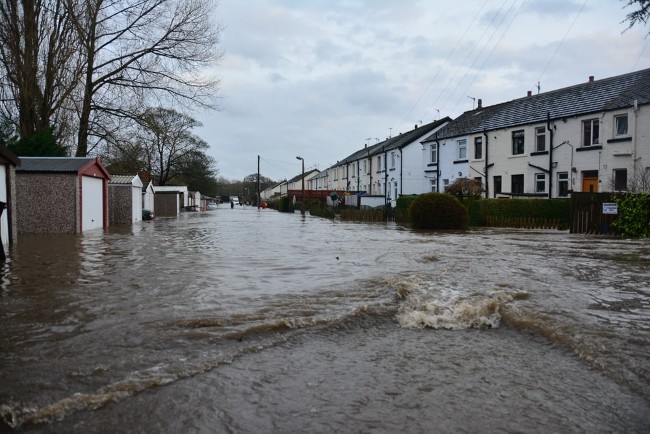 Floods have been a prominent occurrence that have effectuated disastrous outcomes in numerous parts of Canada, costing destruction of uncountable homes as well as failure of power, water, sewer and drainage systems.
Environment and Climate Change Canada's senior climatologist, David Phillips says, "Climate change is playing a part in the widespread flooding… [but] we've also removed the green infrastructure and replaced it with gray infrastructure. So when that raindrop falls, it immediately becomes a flood drop," pointing out that Canada faces such floods not only because of changing climatic conditions but also that the country's infrastructure is witnessing a steady usage of non-absorbent concrete, asphalt and hard building materials for construction purposes.
The Aftermath of Flood on Properties
As heavy flooding ensues, various properties see a string of damages. Rainfall, melting of snow or surface runoff has consequential factors that affect the houses and properties immensely.  It is not far-fetched to note that heavy flooding can cause deformity of infrastructures and degrade the foundation and erosion of embankment areas, along with large-scale drainage issues. Moderate floods can even disrupt the mechanics of electric and HVAC systems, while compromising the homeowner's safety. The more you ponder upon it, the clearer it gets that every property needs preventive measures that can withstand such disastrous floods.
How Homes Can Circumvent Damages
With accurate planning and civil engineering support, your property can combat a series of havoc-wrecking floods. Assessments of grade plans, drainage planning and hydrological modeling help cushion the repercussions of floods notably.
Grading Plan for Vicinities
A lot grading plan is an important element that ensures the prevention of property damage due to flood, stagnant water and erosion of embankment areas. A substantial grading plan with soil elevation directs the water away from the house with a significant slope, streamlining towards the drainage position. With the keen observation of the route of water and its accumulation, a drainage system can be installed right at the said location. For an effective lot grading plan, the design engineer must consider the adjacent properties in relation to the existing topography of the development. Proper grading not only ensures positive drainage but also eliminates expensive corrective work, such as retaining walls, re-grading operations and unnecessary drainage systems like storm sewers, french drains or swales.
What Services you Should Seek
Grading and drainage require in-depth technicality and mathematical skills to understand its intricacies and provide solutions to drainage problems. Hence, it is advisable to always contact a veteran civil engineer to carry out such tasks. Such services streamline topographical surveys, utilize machine-heavy equipment and apply years of field expertise to grading plans. Not to mention, they are well-versed with the federal and state laws and their evaluation exceeds a layman's knowledge of drainage status and soil conditions. For exponential results, reach out to MR Engineering. Years of experience have prepared us for any flood outrage and seasoned us to be proactive in the construction regarding the same.