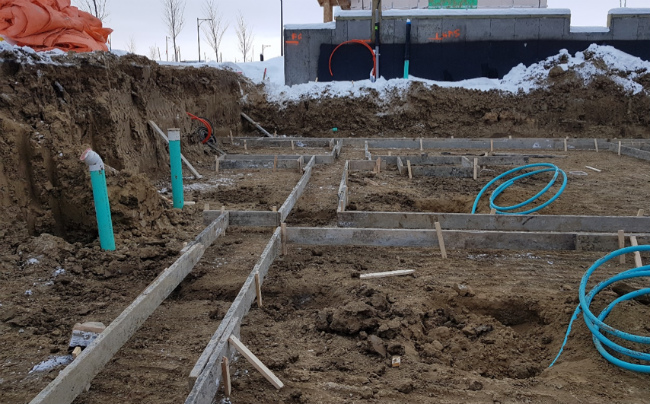 Construction monitoring under the supervision of an engineer is typically required in commercial and industrial building projects. The residential home builders generally do not retain an engineer for construction of residential houses unless the engineer or builder feels the necessity of construction monitoring. The infrastructure needs are different in commercial and industrial buildings than residential houses; such as complexity of structure, factor of safety, use of various construction materials, larger footprint, etc. For this reason, an engineer is present at all time during construction or at every inspection hold points for commercial and industrial buildings. To perform Quality Assurance and Quality Control (QA/QC) as a part of the construction monitoring and inspection, an engineer understands and performs the quality testing frequently.
Construction monitoring starts with the kick off of excavation. This construction monitoring and inspections encompass everything afterward including foundation installation (i.e., pile monitoring, concrete pouring, retaining wall, foundation wall), backfilling, soil compaction, rebar inspection, concrete pouring from substructure to superstructure and so on.
An experienced professional engineer or engineering-in-training under the guidance of a professional engineer performs regular performed QA/QC to evaluate the project activities and guide the project team regarding the safe and quality execution of the construction. The construction monitoring is achieved in different stages to determine if the project tasks are completed according to the plan, specification and change order.
MR Engineering has experienced and specialized professionals that are well versed in construction monitoring and inspection. Our expert professionals can help to ensure the quality of your construction project. To work with a team of construction monitoring and inspection engineers, feel free to be in touch with MR Engineering.