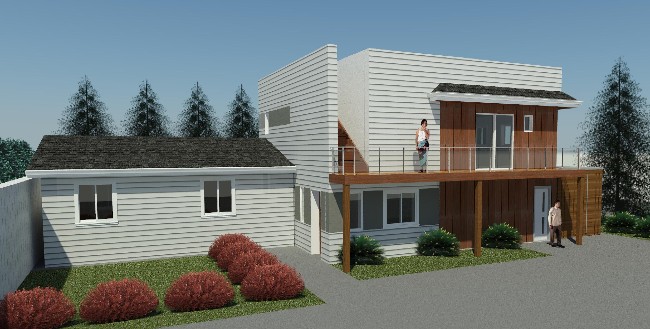 Constructing or modifying any part of the house is no doubt a challenge. What weighs it down more is overseeing all the tedious construction aspects that come with it. During this predicament, general contractors are the ones you can turn to. Here is a brief article that can clear your thoughts and doubts about general contractors down to the nitty-gritty details.
Who are General Contractors?
As established, general contractors assist you in managing the construction work for your property. Typically, construction involves more factors to be counted on hand, and streamlining them becomes arduous. However, general contractors handle your project efficiently and well within time without compromising the quality of construction. They commence full-scale operations, be it your single element refurbishings such as a kitchen, bathroom, or major house renovations. General contractors act as primary connections with specialized field experts and subcontractors.
What Do General Contractors Do?
Typically, homeowners hire general contractors to focus on every aspect of your project from groundwork to completion, providing materials, labor and equipment. They are the one-point contact with other contractors and schedule so that the project is done safely, within time and with correct specifications. Here is a timeline of their work that follows a smooth execution:
Before the construction begins, general contractors formulate a budget according to your project requirements. They hire field experts for every specialized job, followed by collaborating with the architects for design.
As the construction commences, they look after all the particular areas that the industry professionals handle. They respond proactively to any setbacks during the process and ensure that your project has minimum downtime.
After its completion, general contractors manage the payment chain within its subcontractors and homeowners.
Can You Do Design-build With a Design and Construction Firm?
Design-build construction is very much possible with general contractors of design and construction firms. In fact, industry experts initiate a collaborative design and building process to streamline your project through a single-source firm. These firms act as the point of contact with all the specialized professionals, including engineers, architects, contractors, and more. During design-build projects, coordination becomes easier to obtain service from multi-disciplinary firms. When your project rolls into the construction phase, it is easier to handle the field workers without causing any miscommunication or hassle.
What are the Benefits of Hiring Design and Construction Firms for Such Projects?
The construction world is turning to design-build as it has proven to be an efficient way of delivering the best results. The benefits of hiring a design-build contractor are immense, but if we talk about the main highlights, they would be:
Single Source Planning and Execution
We already know that managing a house project is not as easy as it seems. Hailing services from a single firm makes it easier to integrate all the details of construction without segregating it into distinct contractors managing architecture, designing, engineering and building. With just one firm, you get a top-notch result.
Cost-effective Construction
Design-build contractors know the inside-out of your project and are transparent about the services that you will require for construction. This helps in creating cost-effective budgeting for your property and ensures no materials are gone to waste.
Reduced Time Consumption
The firm overseeing design-build manages a clear contact with the subcontractors about the project. If there are any loopholes in one, they immediately dispatch necessary rectification to reduce downtime and complete your time-bound construction, adhering to the schedule.
The collaboration of MR Engineering and its sister company, ACI Homes, nails your every design-build project and completes it with the finest detailing. Reach out to us for more information.