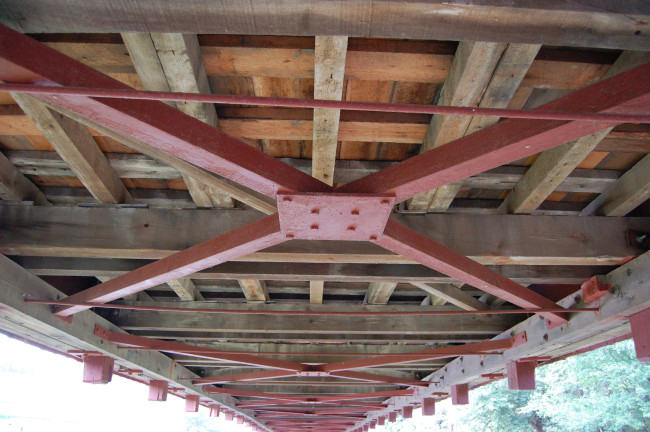 Wall bracing is a construction technique used to improve the structural stability of a building. Bracing systems include wood and steel components that distribute load evenly and laterally, increasing the safety of the superstructure. Traditional framing systems can support the weight of the roof and floor slabs but it cannot resist lateral stresses caused by wind, earthquakes, fire, and other forces. International Residential Code Section 602 has set the bracing requirements that have been adopted for building code laws as well. Here are some lateral bracing design types that are commonly used in structural construction.
Engineered Vs Prescriptive Bracing
These are the two basic construction bracing design types. Engineered bracing designs are created by the structural engineer following the specifications of a particular project. It includes a particular list of construction codes that need to be followed.
Prescriptive bracing designs are less complex and more flexible than engineered techniques. Local building codes usually decide which bracing design must be used for the kind of the structure that is being constructed. Generally, an engineered bracing design is required in areas or zones that have high levels of seismic activity and also, in areas where the structures will be exposed to wind speeds greater than 110 MPH.
Temporary Vs Permanent Bracing
The various types of construction bracing are further categorized into temporary and permanent. Temporary bracing designs are made of metal poles, cables, wooden frames or pre-engineered bracing components that maintain a structure's stability during construction. These are then removed once the permanent bracing is installed. The main purpose of using a temporary bracing design is to keep workers and the public safe during the construction processes. One can install permanent bracing at any stage of a construction process and it is designed to keep occupants and the public safe.
Rigid Foam Vs Sheathing Bracing
Rigid foam bracing designs are one of the widely used permanent bracing methods that involve the use of rigid foam to support the building's exterior walls. Using this bracing system, framing wall studs are covered by foam insulation sheets that are minimum 1 inch thick and 4 ft wide. Rigid foam bracing adds a high level of insulation and soundproofing to the walls of a home. Foam bracing has a limitation of only being used in one-two storey buildings and is labor-intensive during installation.
On the other hand, structural sheathing bracing systems depend on Oriented Strand Board (OSB) or plywood sheets in providing lateral support to the structure's framing system. These wood sheets are nailed on regular wall frames and are layered by moisture barriers and exterior sidings. Even though these boards are strong, they are very flexible while using them in lateral bracing designs. They can be installed in all directions and sizes.
For bracing designs, get in touch with our team of structural engineers that will create accurate and effective lateral bracing designs.