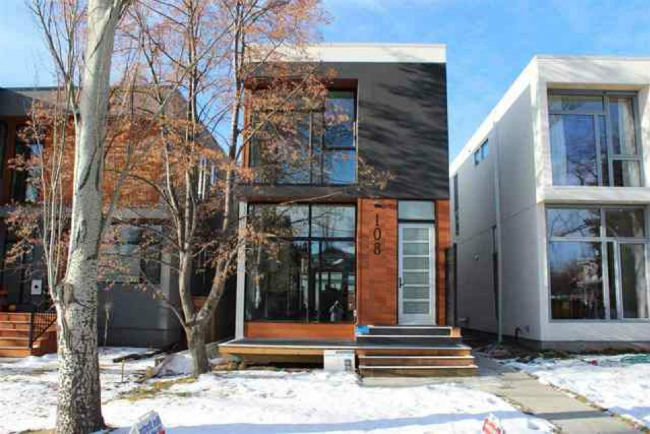 Flooding due to heavy rainfall, melting of snow, or surface runoff can a big issue for all kinds of properties. Since private property is the responsibility of the owner, City of Edmonton encourages all homeowners to take preventive measures such as lot grading as per grading plan to avoid flooding.
In order to prevent property damage due to flood, stagnant water, erosion of embankment areas; Lot grading plan can be considered to be a very important element. For an effective lot grading plan, the design engineer must consider the adjacent properties in relation with the existing topography of the development. Proper grading not only ensures positive drainage, but it also eliminates expensive corrective work such as retaining walls, re-grading operations, and unnecessary drainage systems, such as storm sewers, french drains, or swales.
Other Lot grading issues such as settlement of the foundation walls, which can develop slowly over a period of time, can create surface runoff issues resulting in basement flooding, property damage or disputes between neighbors.
To avoid all these issues, the City of Edmonton established lot grading bylaws which came in effect in 1997. However, many mature neighborhoods in the City of Edmonton, which was built prior to the implementation of the lot grading approval program, do not have approved Lot Grading Plans. Taking this into account, many older neighborhoods are nowadays focusing on in-fill development, which is the process of developing vacant land or land with older structure within existing urban areas to support improved drainage (through a new or revised grading plan), transportation and various convenience services and amenities.
How To Protect Your Home From Drainage Issues
The drainage measures or grading plan designed for a property must need to be protected and maintained. Changes to the grading plan or drainage conveyance measures designed for a lot can cause a big impact for any property and its surrounding areas.
Here are some general tips to remember to help maintain drainage system of your house:
Do not disturb or alter the ground near property lines since this area is usually where drainage swales run. Building gardens, retaining walls and sheds along the edges of their properties are some of the common mistakes made by homeowners.
Ensure that the swales with long grass and weeds are trimmed and cleaned to promote effective drainage.
If you are planning to build something in your backyard, make sure you speak to your contractor about lot grading and drainage pattern for both your and neighbor's properties.
If your property contains low points or negative slope that are subject to stagnant water, consider filling these areas with additional soil. However it is always better to consult with a reputable landscaper or a Professional Engineer (grading consultants) and ensure that doing any improvement will not affect the drainage pattern on your property or a neighbor's property.