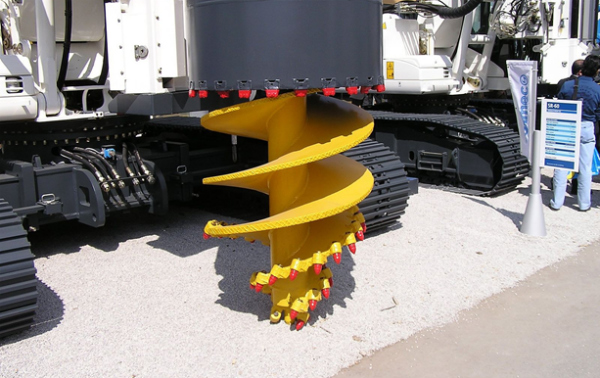 Geotechnical Investigation
Geotechnical investigations are performed to obtain data about the subsurface soil and rock conditions of the proposed development site. It helps to understand the foundation requirements for the construction of any new infrastructures, underground utilities, underground parking lot and surrounding parking areas. These investigations are essential for design and structural engineers to recommend design criteria for the construction and design approach for each project.
In any geotechnical investigation, the general tasks are as follows:
Determination of soil profile and groundwater status within the proposed site.
Recommendations for foundation design and construction of various building structures and underground utilities.
Recommendations for constructing parking areas and driveways (for light and heavy-duty asphalt paving).
Recommendations for site preparation and surface drainage.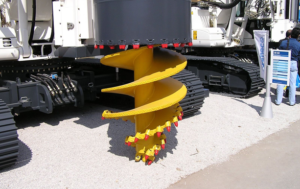 Image source: https://commons.wikimedia.org/wiki/File:Pile_drilling_tool_2.jpg
After geotechnical investigation, some geotechnical criteria are developed regarding foundations, excavation, retaining walls, site drainage, and site grading. These criteria help design and civil engineers to anticipate and calculate the load-bearing capacities and lateral forces on various structural elements of construction like columns, slabs, beams, plinth and walls. Such precise calculations are critical in layout planning and architectural drafting.
Geotechnical investigations are essential for every construction site before the process of building planning and drafting begins. Geotechnical engineers need to obtain accurate data from the site to ensure the foundations and slopes are stable when constructed. If you are looking for geotechnical investigation for your upcoming project, consult the skilled geotechnical Engineers. MR Engineering has highly experienced professional Geotechnical Engineers, who can provide all kinds of geotechnical engineering solutions in reasonable time frame with competitive rate.